Template Website Financial Services: $199
Accounting, Consulting, Finance, Legal Services
What do visitors of a financial services website look for? Number 1 is: trust. So, you need a website that inspires a great deal of trust in your visitors.
That's what we express in the colors, fonts and lay-out choices of this website template, which is perfect for all sorts of professionals and corporations in consulting, accounting and finance fields, but can also be adjusted for lawyers or other legal related services.
Trust is not only built through the 'look & feel', but also via client testimonials, which are prominent on the Home Page as well as on a separate Testimonials Page. Furthermore, it includes a 'Tips & News' section where you can publish articles and video's to showcase your competence and expertise.
This is just an example of a modern, functional, and professional quality website. Your website – although based on this – will be different. We will first get to know your business, take time to understand who your clients are and what services they need.
Choose your preferred combination of homepage and inner pages and we will develop a website that not only resonates with your clients, but also make it rise above the rest.
One remark: in this example we have used stock photography. We strongly advise against using those on a 'live' website. Hire a professional photographer for the pictures on your website (and use them in brochures, other company material as well). It really makes you stand out from the crowd!
WHAT IS

INCLUDED?
Five Pages
Pop-ups (larger pictures) for images
Max. 20 portfolio images
Contact Form linked to your email address
Location Map for 1 location
Buttons to a pop-up Contact Form
Responsive: adapting to any screen size
The above indicates what we do when designing your website. You can easily add more pages, posts, images and other content yourself later.
ORDER YOUR WEBSITE
[Wow-Modal-Windows id=2]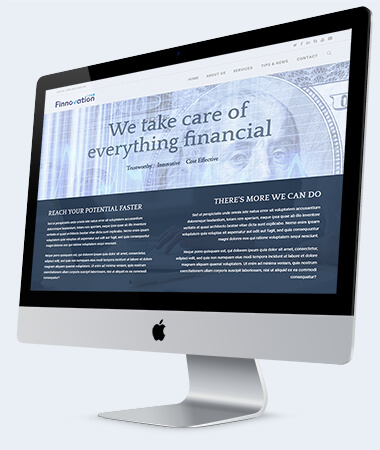 Techniques & Functionalities
CSS3
Gallery
HTML5
jQuery
Lightbox
Location Map
Masonry
Responsive