Template Design Website Shop: $199
Retail, Shop, Catalogue Showcase of Products
If you have a retail shop, but not sell online, do you still need a website? Of course you do, as people might search for your specific product, but if they don't find your website, they'll never visit your 'mortar & bricks' store. This template design Shop is perfect for all kinds of retail stores. Not only for fashion as in the example, but for any product you want to bring to the attention of internet users.
Although this basic template does not include online ordering, it does have a functionality called a 'Wishlist': visitors can click on an item and add it to their own personal list.
Of course the website also includes search functions to filter products on category, price or some other variable e.g. color or size. On every product page there's a button that triggers a pop-up contact form with the 'Subject' already filled in with the product's title.
If you're looking for a stylish, affordable website design (only $199) to showcase your products and get more customers in your shop, this template is perfect for you. Of course we only give you an example here, we will adjust this website to perfectly match your business.
Please note: this is a so-called 'catalogue' shop website, meaning it only showcases your products, but does not include online ordering (eCommerce). If you are looking for that, please fill in our Quotation Form for a website with advanced functionalities.
WHAT IS

INCLUDED?
Five Main Pages
Pop-ups (larger pictures) for images
Max. 20 Product pages, incl. images
Contact Form linked to your email address
Location Map for 1 location
Buttons to a pop-up Contact Form
Responsive: adapting to any screen size
The above indicates what we do when designing your website. You can easily add more pages, posts, images and other content yourself later.
ORDER YOUR WEBSITE
[Wow-Modal-Windows id=2]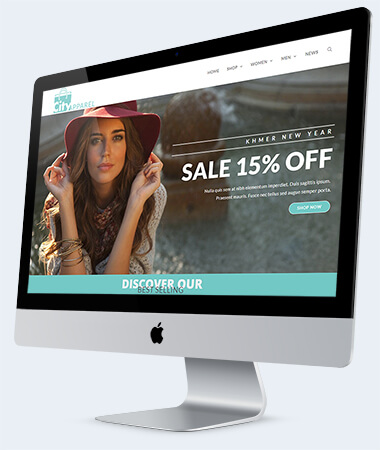 Techniques & Functionalities
CSS3
Filters
Gallery
HTML5
jQuery
Lightbox
Location Map
Responsive
Wishlist