Questions for you
So we can design 100% to your needs.
What we want to know

from you
There is more diversity in scope and scale of a final product in the website design industry than almost any other product I can think of. The cost of a website mostly depends on the amount of time required to build it. To give an estimate of costs for a website, we need to collect as much information as possible so we can estimate the time required to build the site.
This allows us to:
get a good understanding of your business, who your audience is and what you are looking for
produce a quote that is as accurate as possible to your needs and produce a website that meets your expectations
build a site that is ready to be marketed online, staying true to your business's core principles and vision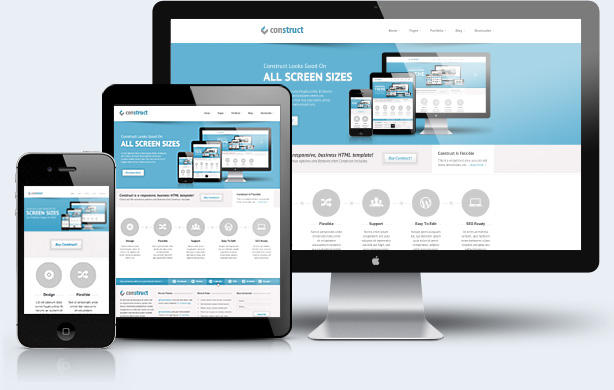 Business Objectives
What is the nature of your business?
What are your goals and objectives for the site?
Who is your target audience?
How do you plan on driving traffic to your website?
The Scale of the Project
What are the main parts of the site?
How many pages would there be in each section?
The Design
Are there websites with a look similar to what you are after?
Do you have a professionally designed logo and business colors?
Do you have the required images and other graphics for your site in the desired format?
Functionality
Does the website require online forms?
Is there an image gallery?
Are there newsletter signups?
Is there any e-commerce involved?
Is there a membership component or password protected parts of the site?
Is there any other special functionality required?
Content
Who will write your content?
Do you have examples of typical content items?
Content Management
Do you want to manage the content of the website yourself?
Who will perform the updates and what is their skill level?
Ready to supply your information
and get a

real-time

cost indication?
Affect

on the Price
To give you an idea of how your answers might affect the time required to build your site, we have outlined some of the different aspects of our work and give some estimates in the time it takes to complete these parts.
Planning
More complicated websites require planning of layouts and navigation. Often sitemaps and wire-frames are created to confirm we are on the right track. Options for different areas of functionality are discussed and the best options to meet needs and budget are decided.
from hours to days
Web Design (graphic design)
The design or 'look and feel' of the website as well as components that make up the site are designed in a graphics program first and mock-ups are provided for your approval. Color choices, font choices and styling can be glossed over or agonized over depending on the complexity of the design.
from days to weeks
Web Development
Web development includes converting a graphic design or mock-up to HTML (web pages). This provides the structure for the pages and layouts for different parts of the site. Any programming or script writing is done to provide functionality such as eCommerce or interactivity.
from days to weeks
Content
The more pages the higher the cost. More importantly the number of different templates the web designer has to build to lay out the content effectively affects the time to build.
from hours to days