Template Design Website Bakery
pastry shop, lunchroom, restaurant, cake delivery, food catering
Breadcrumbs is a website for a Bakery. The goal of a food website is to sell customers with beautiful photography while helping them find relevant information (hours, location, prices, etc). And that's exactly what this beautiful bakery website does.
But of course, it can be adjusted to suit a restaurant, a cake delivery service, food catering, or any other business or service related to food.
Is it responsive? Of course it is, as are all our website designs. See the last screenshot to get a feel of how this website displays on mobiles.
This is just an example. We will not deliver this exact example to you, but will adjust it to your needs, your wishes, your specific business, and your brand identity. Just contact us and we can give you a more specific design, catered to your specific requirements. And it will only cost you $199.
WHAT IS

INCLUDED?
Five Pages
Pop-ups (larger pictures) for images
Max. 20 product images
Contact Form linked to your email address
Location Map for 1 location
Buttons to a pop-up Contact Form
Responsive: adapting to any screen size
The above indicates what we do when designing your website. You can easily add more pages, posts, images and other content yourself later.
ORDER YOUR WEBSITE
[Wow-Modal-Windows id=2]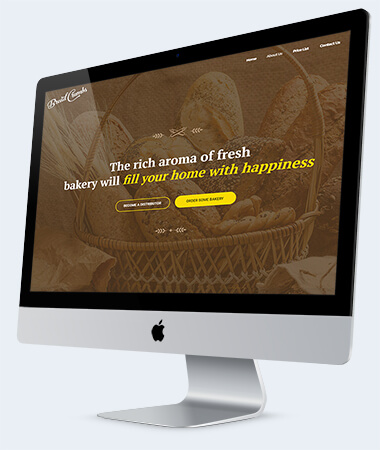 Techniques & Functionalities
CSS3
Gallery
HTML5
jQuery
Lightbox
Location Map
Masonry
Responsive