Website Design Construction Supplies | Denmark
Miscellaneous

•

Multi-lingual
(click on thumbnails for a larger view)
Østli is a Danish company specialized in the supply of attachment equipments for construction, road building and mining industry.
The original site was built on Joomla, but the owner found that Content Management System too complicated. So, CamboDesign ported all content over from Joomla to WordPress. Furthermore, we developed a minimalist design, as per client's wishes.
We added a search catalog, so that Østli's clients can search for and download equipment operator and part manuals, as well as brochures.
The site is also bi-lingual (Danish and English) with language selector buttons in the top right corner.
The news (blog) section of the website has a so-called 'masonry' layout, meaning that the news articles are rendered in columns and automatically fill up the optimum screen space.
Of course the website is mobile friendly. All the websites CamboDesign develops these days seamlessly adjust to screen sizes, so are easy to navigate on mobile phones, phablets, tablets, laptops and desktops.
See the website: oestli.dk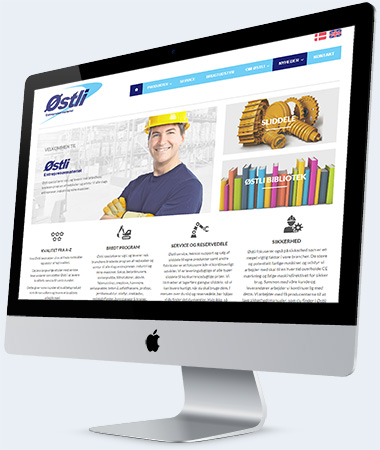 Techniques & Functionalities
AJAX
CSS3
HTML5
Location Map
Slider
Sophisticated Search